Cambridge Assessment English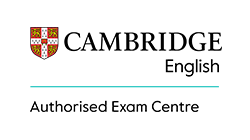 Asian College of Teachers (ACT), the leader in teacher education in Asia is the authorised centre for conducting Cambridge TKT Exam all over India. TKT is the acronym for Teaching Knowledge Test and is conducted by Cambridge, which tests your basic teaching knowledge.
Bosse

The Board of Open Schooling and Skill Education (BOSSE), Sikkim has authorized TTA Training Private Limited as an Accredited Institute and Study Centre for guiding and assisting the prospective students seeking admission to the Board in various Open Learning Programs. BOSSE has been granted equivalence by AIU (Association of Indian Universities) for purposes of Higher Education and Employment and has also been recognized by NIOS (National Institute of Open Schooling), Ministry of Education, Govt. of India as an Open Schooling Board. The Board of Open Schooling and Skill Education (BOSSE), Sikkim, is an open schooling board that aims to cater to the varied academic needs of the divergent group of students up to pre-degree level including Secondary/Senior Secondary, skill and vocational education.
Europass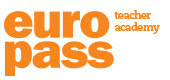 Asian College of Teachers (ACT), the award-winning teacher education leader in Asia has forged a prestigious academic partnership with Europass, the largest provider of Teacher Training Courses in Europe, to offer a range of internationally recognized teacher training programs in varied modes of learning. These courses are aimed at school teachers and education professionals to enhance their English language skills, acquire valuable tools and strategies and become globally competent teaching professionals. Europass has trained over 20,000 teachers, administrators and support staff over a span of 10 years. The online academy is a branch of Europass Teacher Academy, the largest provider of face-to-face teacher training courses in Europe, with headquarters in Florence and schools in Barcelona, Athens, Dublin, Berlin, and other locations around Europe and is a pioneer of e- learning, offers online Continuing Professional Development (CPD) for teachers willing to hone their skills and collaborate with international professionals working in the field of education. The Training Company (ISO 9001:2015) is officially recognized by the Tuscan Region, code: 002282_1.
European International University

Asian College of Teachers (ACT) in academic collaboration with the European International University offers Master's program to the teachers to provide them with the skills to start teaching and have a better understanding of the learning and teaching approaches.

The European International University (EIU) – Paris is a private, independent higher education provider. EIU – Paris offers higher education programs that are different from the French National Curricula and Programmes leading to French Government accredited university qualifications, which falls under the French Public Higher Education sector.

All programs and services provided by EIU are internationally benchmarked through the audit and quality assurance processes, carried out by both the Ministry of Higher Education, France, as well as ASIC, U.K., on a regular basis.

The European International University (EIU-Paris) is duly authorized as a Professional Training service provider in accordance to Article R.6351-6 of the French Employment Code, under the registration number: 11755784775, with the prefecture of the region of ILE-DE-FRANCE. Read More
Microsoft Certified Educator

Asian College of Teachers (ACT) in collaboration with Microsoft, introduces Microsoft Certified Educator program - a professional development program that aims to connect the gap between technology skills and innovative teaching among the 21st century teaching fraternity. The Microsoft Certified Educator (MCE) certification validates that educators have the global educator technology literacy competencies needed to provide a great learning environment for today's learners. See MCE Certificate